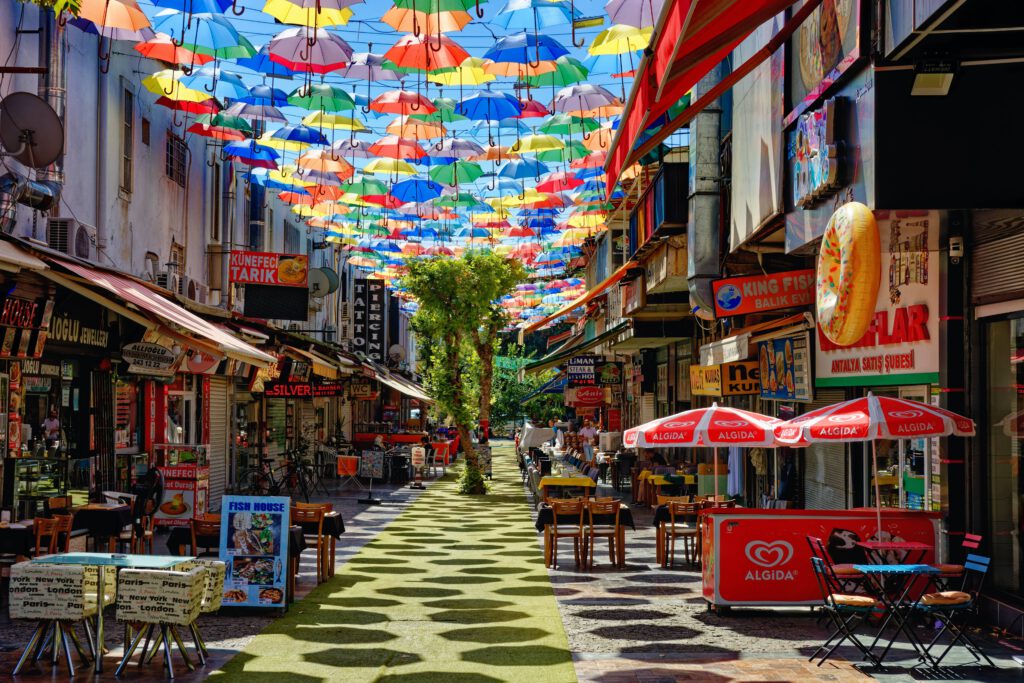 Antalya is Turkey's most desirable holiday destination. Countless yachts are moored at the old port and large hotels line the beaches. The city is considered the gateway to the Mediterranean coast in southern Turkey, also known as the Turquoise Coast because of its blue waters. Antalya captivates with a unique history.
Our apartment is located in the center of Antalya, in Kaleici. Surrounded by historical walls known as the old town. Overlooking to Karaalioğlu Park, with Beautiful View to the Mountains, Surrounded By Numerous Cafes, Restaurants and Endless Entertainment.
Our apartment was completely renovated in 07.2022 with a very high quality, we are happy to be able to accommodate our valued guests.
we let your

Dream Vacation

come true
and offer you an individual vacation package
Kaan Sarikafa +90 543 420 71 87
Salih Erdogan +49 1525 900 58 61